Hot
New
-22%
In stock
Out Stock
Temperature Monitor Smart Ring
PRODUCT TYPE: Accessories
PRODUCT INFORMATION
SHIPPING POLICY
REFUND POLICY
Have a question?
PRODUCT INFORMATION
KNOW WHEN YOUR BODY HEAT INCREASES - CONSTANTLY MONITOR YOUR BODY TEMPERATURE!
 Knowing if you are hot or not is knowing your health. Know when to seek treatment by monitoring your body temperature and use official thermometers for diagnosing accurate reportable temperature to your doctor.
✅ Constantly available to indicate increases or decreases in body heat
✅ Simply wear and read temperature
✅ Lightweight, modern, ergonomic
✅ No batteries – not dependent on electrical supply
✅ Wearable and waterproof – fits most sizes, small, medium, and large
Fever Patrol Ring does not rely on electronics or batteries. It uses the chemical changes in the strip around the ring to change colour when your body temperature changes.

This change in color we refer to as your mood is an indicator of your body temperature. The simple operation is literally wear and use.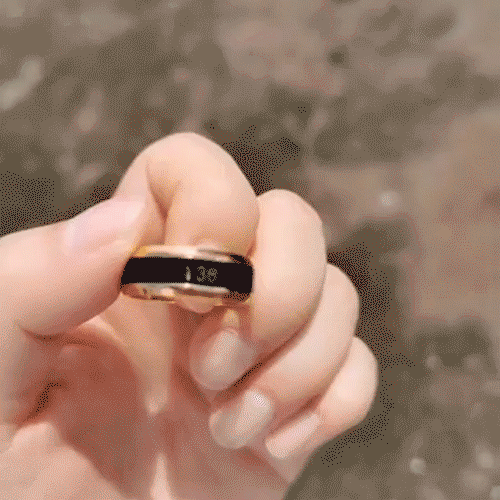 SHOP WITH CONFIDENCE: 
All the items will be dispatched within 2 business days after your payment is clear.

Have a question?
Have a question? Don't hesitate to contact us but first, please take look at these commonly asked questions:
Please feel free to send Email to: beverlyblingz@gmail.com